Fallen hero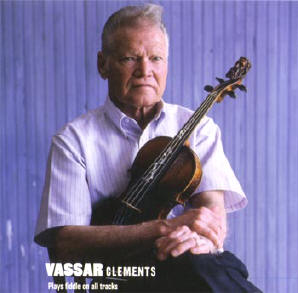 One of the most original voices in American folk music was silenced today. So long,
Vassar Clements
.
Entirely self-taught, Clements never learned to read a note, yet developed into a musician of formidable technical prowess and idiosyncratic virtuosity.
The
MSN obituary
, predictably, focuses on Clements' work as a sideman on rock, pop and country albums, which is missing the point entirely. (Imagine an obituary of C.S. Lewis or Edgar Allan Poe that zeroed in on their literary criticism.) If you really want to hear Clements play, check out his work with Bill Monroe, John Hartford's Steam-Powered Aereo-Plain, or Old and in the Way (the one time I saw him play live, that's who he was with). Or, heck, find one of his 2 dozen solo recordings.
It's also the 13th anniversary of the death of
Mark Heard
. Not to mention 28 years for Elvis. And 67 for Robert Johnson.
Not a good day for musicians.